IIBEC Mid-South Chapter Virtual Education Seminar – Roof Coatings – Sherwin Williams and Tremco
.
Please join us for an informative online presentation by Tremco and Sherwin Williams on roof coatings!
Customers are looking for "real" alternative solutions to extend the service life of their existing roof systems that can be installed within several months, that can offer a reasonable price point. As design professionals we need to be completely aware of the options that a proven, roof coating can provide. So, in October, we are hosting an on-line training seminar that will present the facts about roof coatings. As part of this seminar there will be two training sessions that can strengthen our knowledge base regarding coating solutions.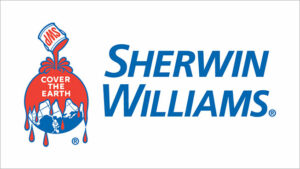 Session One: 1:30 to 2:30 pm Roof Coatings, Decorative, Protective, and Sustainable Alternatives (presented by Andrew Fickinger, District Manager, Sherwin Williams/Uniflex) Roof Coatings offers a new generation of sustainable solutions. This course illustrates the different options building owners, specifiers and applicators have available in today's marketplace. We will also address typical types of structures, roof substrates and the various technologies available along with the residual benefits of energy savings and sustainability.
Session Two: 2:30 to 3:30 pm Specialized Roof Coatings as a Means of Restoration (presented by Mike Chadwick, Sr. Field Advisor, Tremco Roofing and Building Maintenance In today's roofing industry there is a wide variety of specialized roof coatings that have been designed to restore an existing roof system. Customers have a choice of coatings, in addition to single ply systems and reinforced liquid applied solutions, to help revitalize aging but still functional roofs. With their reflective white surfaces, many coatings are ENERGY STAR qualified and can help reduce a facility's energy use. All are easily installed without torches or hot kettles, improving safety and excellent for use in occupied buildings