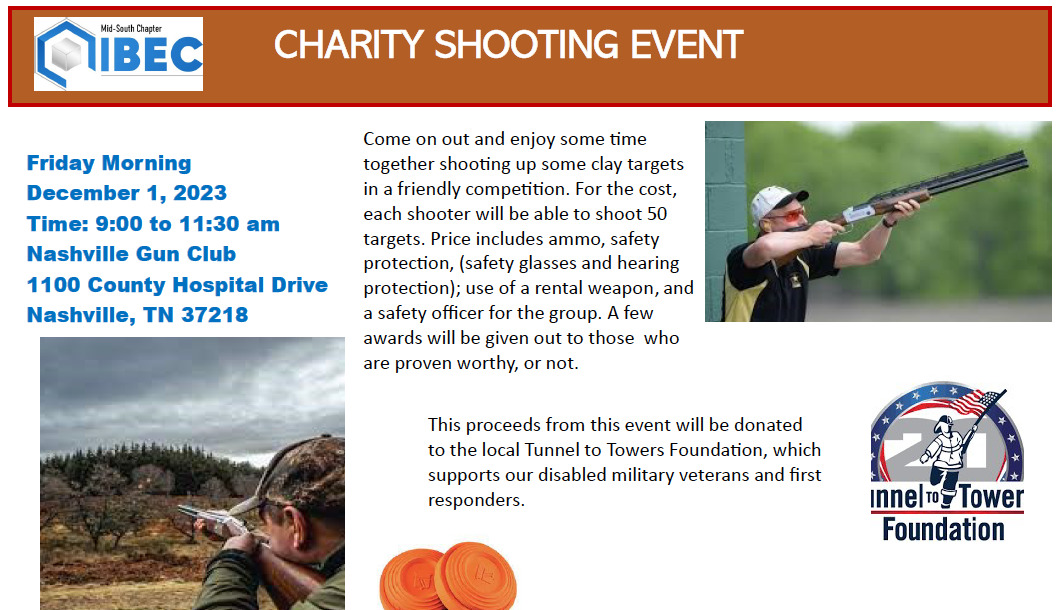 1st Annual IBEC Mid-South Shooting Event
Come on out and enjoy some time together shooting up some clay targets in a friendly competition. For the cost, each shooter will be able to shoot 50 targets. Price includes ammo, safety protection, (safety glasses and hearing protection); use of a rental weapon, and a safety officer for the group. A few awards will be given out to those who are proven worthy, or not.
This proceeds from this event will be donated to the local Tunnel to Towers Foundation, which supports our disabled military veterans and first responders.
We've selected Nashville Gun Club as the venue for this event.
One of Nashville's most common and well known shooting ranges, well staffed, very  prepared and considered to be extremely safe environment, especially suited for groups
Please register early as we are needing to determine the size of the range area; the amount of weapons, and staffing we will need to support the group. Regis- tration for the event will run through Monday, Oc- tober 23rd, and will be closed at that time.